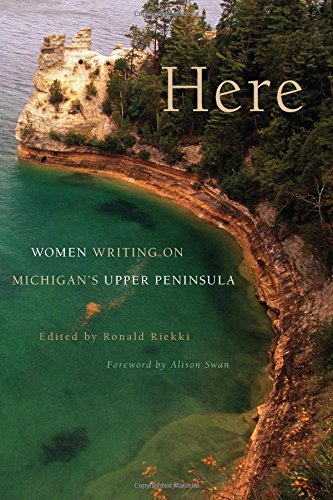 Sharon's Latest NoveL: My riviera
Suddenly exiled from Paris by her father, fifteen-year old Agnes finds herself living in the south of France with her sister Sophie, her ailing grandfather and two servants in the family's long-neglected summer villa. Without any friends, they begin exploring the Riviera as a means of distracting themselves from the mysterious scandal that has sent their family south.
It is against the postwar backdrop of the Côte d'Azur where they meet Jules Agard, a self-described man of leisure who takes them under his wing, acting as their tour guide, confidant and chauffeur. While obligingly showing them a bit of jet-set glamour, Jules shares his two burning passions with Agnes: the brilliant artist Henri Matisse, who is completing his chapel at Vence, and Fausto Coppi, the great Italian cyclist who is the only man to have won both the Tour d'France and the Giro d'Italia in the same year.
It is a confusing place for Agnes to come of age: the beauty of the ocean and the clarity of the light are no match for the opaque intrigues that swirl around her life. By the time the summer has ended, she has learned that deceit can be as consuming as love, and while beauty might remain constant, this Riviera is a place where people come to reinvent themselves, regardless of the consequences.
The Way North
Michigan's Upper Peninsula is distinct from the rest of the state in geography, climate, and culture, including a unique and thriving creative writing community. In The Way North: Collected Upper Peninsula New Works, editor Ron Riekki presents poetry, fiction, and non-fiction from memorable, varied voices that are writing from and about Michigan's Upper Peninsula. In all, this unique anthology features new works from forty-two writers, including Sharon Dilworth, Ellen Airgood, Edgar Award-winner Steve Hamilton, Rona Jaffe Award-winner Catie Rosemurgy, Jonathan Johnson of Best American Poetry, Michigan Notable Book Award-winner Keith Taylor, and Michigan Author Award-winner John Smolens.
Year of the Ginkgo
How well do you know your neighbors? How well do you know yourself?
Year of the Ginkgo takes an interesting look at the dynamics of a neighborhood. Set in Pittsburgh's Shadyside area, Sharon tells the story of Caroline, a middle-aged, married woman who lost her job and becomes focused on the goings-on of her neighbors. Caroline develops a fantasy crush on her neighbor's Scottish husband, and before long she has difficulty separating her fantasy from reality — until a harrowing situation jolts her back to her real life. At the same time, Caroline realizes that she is not the only person on the street who has difficulty facing reality.
Women Drinking Benedictine
Each of the ten stories in Sharon's collection has its special appeal; better still, they come together to form a finely crafted and beautifully balanced whole. Sharon's fully realized landscapes range from Pittsburgh to Hawaii to Michigan's Upper Peninsula to Europe. They are inhabited by women, men, friends, lovers, neighbors, parents, and children, all of whom remind us that life is rarely what we think it should be. At once poignant and wonderfully comic, Women Drinking Benedictine is a collection to be treasured.
The Long White
In the sparsely settled hills of Michigan's Upper Peninsula, winter's toughness is matched only by the animosity and affection of its inhabitants for each other and for the land that unnerves them. In The Long White, Sharon Dilworth evokes a place dominated by two great lakes whose power and ferocity influence the lives of every inhabitant. The particularities of place and character come together with the clarity and exactitude of a fresh snowfall that both veils and illuminates a landscape.
Here: Women Writing on Michigan's Upper Peninsula
How does place impact prose? Here: Women Writing on Michigan's Upper Peninsula explores that very question, drawing on the work of Upper Peninsula authors past and present to create a vibrant kaleidoscope of voices and experiences. Sharon Dilworth, Janet Loxley Lewis, Lorine Niedecker, Catie Rosemurgy, and thirty-one other authors important to the region appear in this exceptional and diverse volume.